Disposable plastic bottles are unfortunately part of our daily life and buy a water bottle or a reusable bottle is a choice that comes from common sense.
Why not to use
They are not good for our health:
When used in bad conditions (temperature variations)
When we reuse them
They pollute our environment
Plastic bottles are transformed into waste in no time. They pollute the sea, the beaches, the mountains, and public places. Icing on the cake, they put several centuries to disappear from our environment: 400/450 years…
Their environmental impact is monstrous: the tap water is 1000 times more environmentally friendly than bottled water (bottled or cylinder).
Come on, nothing better than a small counter to notify you of the number of REAL and CURRENT of water bottles sold worldwide… Numbers that make dizzy!
The plastic bottles are expensive, very expensive!
The cost compared with the tap water is much higher. Drinking bottled water costs between 200 and 300 times more expensive than tap water (this calculation is approximate because the price of the water supply and the price of bottled water can greatly vary depending on the region and brand).
Evian sells his bottle ' Drop of Evian" of 20 cl to €0,80! What makes us a water to around €5 per litre! And say that they dare to speak of innovation…
Lots of good reasons to stop using plastic bottles! But what then replace them?
Buy a gourd is the solution!
Gourd, are also reusable bottles. To buy coolest thermos flasks, start by identifying your use. Would you use it on a daily basis? To go to the gym? For your leisure time? Is this for children? This first criterion can target format and your purchase options (isotherm, shape of the bottle, Cap, with cord and/or carabiner, etc.)
4 materials dominate the market
Think about the material that's right for you: water bottles or reusable bottles in aluminum, stainless steel, glass and plastic, unfortunately.
The water bottles and reusable aluminium bottles
Be aware that all of the manufacturers, under the impulse of the SIGG brand, have stopped using BPA in the lining of aluminum flasks.
Explanation : aluminium bottles, because of their material, can release over the long term of the chemical elements in the liquids they contain. If and ONLY if, no protective film is between the bottle and the liquid. Where the use of a movie (usually polyester and guaranteed without BPA) applied inside the bottle so that the liquid is not in direct contact with the aluminum.
This film allows also (unlike the other bottles that don't have it) to avoid the proliferation of bacteria, so smells or mould.
It is THIS method that is used for the SIGG brand (their reusable bottles are part of the best bottles in terms of materials, quality and strength) and Liberty Bottleswork (one of which is the #parisbottle ).
So no fear by using a reusable aluminum bottle because you can read a little everything and anything on the subject. Especially on this site whose owners have forgotten that is also part of heavy metal and that last Nickel also composed the stainless steel cylinders that ;(they market
Buy a water bottle or a reusable bottle aluminium is part of the best choices.
The water bottles and reusable stainless steel bottles
The harsh reality is that most of the stainless steel bottles are made in China. It is also the same thing these types of containers: jars, lunch boxes, thermos.
A lot of individuals and professionals like me got screwed by believing in that they were made in France or Europe. I will have the opportunity to make soon an article because of Green Washing, the french and the Europeans are champions! But they are not the only ones…
In short, many models exist and I advise you to fall back on those showing a certain quality in the composition of the materials. Emphasis therefore the flasks and bottles with the following indications:
Quality of stainless steel (Inox)
For example, a type inox 18/8 contains 18% chromium and 8% nickel. A type inox 18/10 will contain 18% chrome and 10% nickel.
Explanation : stainless steel or stainless steel is an alloy of iron ore, chromium, Silicon, nickel, carbon, nitrogen and manganese with variable proportions gives the metal of different properties depending on the dosages.
Used in normal conditions (no scratches, no powerful detergents), water bottles and reusable stainless steel bottles are also ideal to accompany you on a daily basis.
Here again, the best models existing in terms of quality and convenience are SIGG reusable bottles. Although Chinese manufacturing, SIGG requires its manufacturers a specification similar to the one existing in Switzerland. A guarantee of security and trust if you want to buy a water bottle stainless steel!
The water bottles and reusable glass bottles
Glass is THE most environmentally friendly material and the healthier which is for water bottles or bottles you're looking for. A noble and pure material. In addition, it gives no taste to the liquid in the bottle. Its only drawback is often its weight but there are models less than 500 g as LifeFactoryglass reusable bottles. These pretty bottles are very practical and each of them is protected by a nice silicone case.
Prefer for their composition (non-colored) borosilicate glass.
Explanation : borosilicate glass is a glass of superior quality. It consists of 80% of silica. It has the advantage to have a very low coefficient of expansion while keeping good properties in thermal shock resistance. It is 3 to 4 times more resistant than conventional glass and adapts perfectly to the temperatures (low and high) of liquids. It is 100% recyclable.
Other brands also offer to buy a water bottle in glass as EMIL Die Flaschel, Retap, Equa.
The water bottles and reusable plastic bottles
If you are a fan of the plastic, you will be disappointed! I just didn't want to be praised. Because for me, replace the plastic by the plastic is of no interest.
Why promote a material of oil? I talk about below.
Personally, I do not want to see my water stagnate in composed 100% of plastic bottles. Most of the time, its taste and appearance are changed when these containers are exposed to heat, sunlight or the light.
However, many manufacturers like Kor Water, Contigo, Gobilab and other less known understood that many consumers wanted to buy a water bottle in plastic : its weight is generally lighter compared to metal or glass.
They have opted for gourds or reusable plastic bottles. It is a BIG market and the profit margins are very interesting. The plastic costs less expensive indeed manufacturers on small or medium sized series, even in Europe. This isn't the same for the metal bottles.
Unfortunately, we must recognize that the reusable plastic bottles were able to make their way in France and everywhere in Europe. Gobilab even managed to be the official supplier of the COP21 providing 36 000 bottles to the participants! No, but I'm dreaming…
Reminder, the plastic comes from a fossil fuel: oil. He has been honored through this model at an international conference on global warming… I rub still eyes today reading this press release.
As for the material that composed almost entirely their gourds (tritan), I let you have your own opinion on the subject after reading this article.
But something tells me that you will prefer other materials than plastics.
And our good old canteen in skin?
The Spanish basque brand Laken offers several models.
I have not tested recently but childhood memories remind me that at the time, this type of gourd was handy!
For your water, I recommend buying a flask leather with Interior in latex (rubber from) they are perfect to hold water unlike the gourds in skin with inside pitch (from pine resin) which are more destined to contain alcohols.
Also know that the gourds in skin require more maintenance than other types of gourds.
Recommendations and precautions of use
Carefully read the precautions of use : on some gourds, it is better to avoid very hot liquids or too cold. Some manufacturers also recommend to avoid soft drinks: If the bottle is closed, the gas can create reactions and damage it.
Buy a gourd Yes, but looking at the equipment supplied with: the prices vary from 10 to 40 euros. Overall is a good quality-price relationship. Don't forget to opt for a plug anti-ecoulement so it is intended for kids or for adults still handy Cap ring.
Where to fill them?
Buy a bottle, it's done. But how to fill it out?
Free and collaborative Eaupen (available with any type of smartphone) will help you to find water easily and without breaking the Bank. There is still a lot of water points that do not appear while it is there all the interest of the collaborative concept: feel free to add a no present on the map or the list.
The internet card tells you the points of drinking water (fountains, public places, cafes partners): easy, in these circumstances, to find something to fill and re-fill over the day his gourd or reusable bottle! Even join the operation "Free taps!" and promote alternatives that allow to hydrate without waste.
Well, I hope this article you will be well informed on the subject and will help you make the best choice for your purchase.
All together, banish the plastic of our daily lives!
Gallery
17 Must-Haves For Travelling Overseas
Source: www.clickfrenzy.com.au
Plastic! Not so Fantastic. Tips on How to Cut Down Waste …
Source: www2.padi.com
Travel Tip Of The DAy: Avoid Buying Plastic Water Bottles …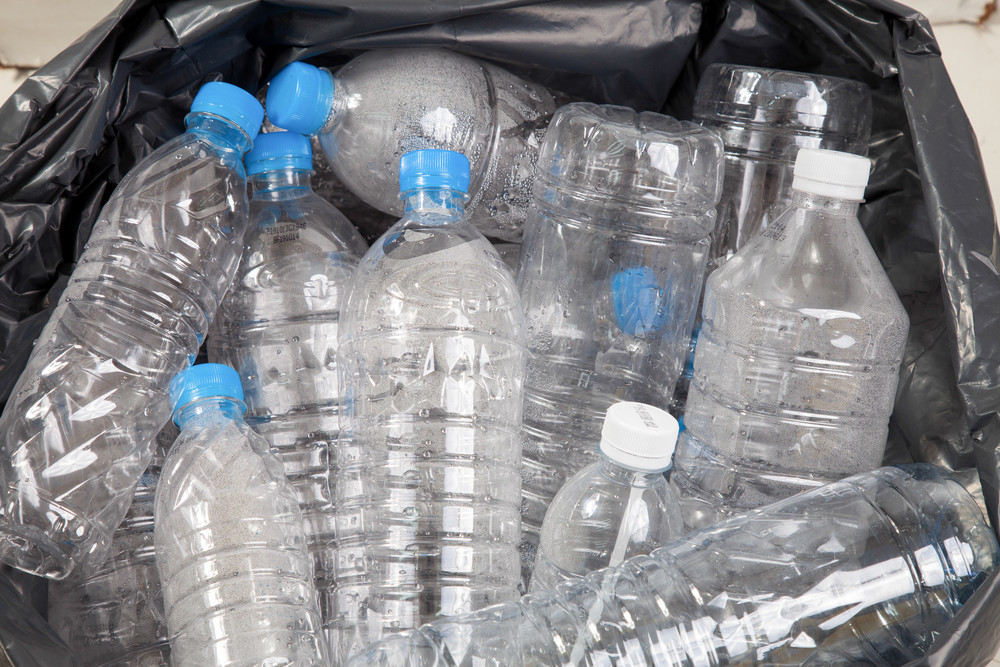 Source: afktravel.com
Zero Waste Products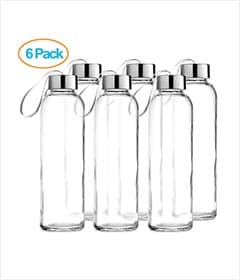 Source: www.recycling.com
2 to 5 Gallon Water Bottle Dispenser Stand Black Stainless …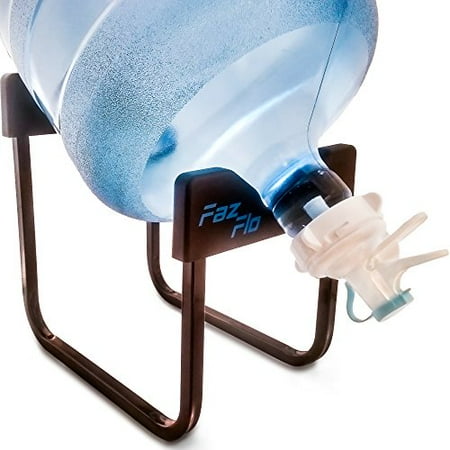 Source: www.walmart.com
Our favourite alternatives to disposable plastic items …
Source: www.aquarium.co.za
Bottled Beverages
Source: blogs.stlawu.edu
Best Product 2016 Detox Tea Tumbler Private Label Plastic …
Source: www.alibaba.com
My shopping bags
Source: oneordinaryday.wordpress.com
Clear Water Bottles In Bulk
Source: www.steelsilhouettes.com
10 ways you can reduce your carbon footprint in your house …
Source: www.americanpowerandgas.com
iWP Clean Water Scholarship
Source: iwaterpurification.com
9 tips for living with less plastic
Source: lessplastic.co.uk
The Original Glass Straw By Glass Dharma & Why You Need It
Source: www.thekatieshowblog.com
The Great Pacific Garbage Patch
Source: tapthatunsw.wordpress.com
99 Gifts for Women Who Travel Under $99
Source: herpackinglist.com
"My Ideal Fridge" Cartoon Meets Jubbling's Ideal Fridge …
Source: www.jubbling.com
Reciclaje
Source: es.wikipedia.org
The Essentials: 10 Items To Keep At Your Desk
Source: www.forbes.com
17 Must-Haves For Travelling Overseas
Source: www.clickfrenzy.com.au