BUT what to take in the BAG for 1 YEAR or MORE? This should also be the question you are asking. Seems little space but is not. You'll learn to be practical and to choose the indispensable and at the end you will understand how it can facilitate your life.
FACILITATING YOUR LIFE # 1: CHOOSING THE IDEAL BACKPACK
FACILITATING YOUR LIFE # 2: WHAT TO TAKE ON BACKPACK
FACILITATING YOUR LIFE # 3: WHAT TO PACK IN JEWEL CASE
FACILITATING YOUR LIFE # 4: BACKPACK ATTACK
The bag will be almost your home during the trip. It should be practical, comfortable and of good quality. Don't skimp on this part.
In addition to assessing the quality you're going to have to think about your traveler profile and style of your trip:
The backpack is for man or woman?
You want to take your backpack inside the flight or will dispatch?
You want to travel light?
Do you intend to do trekking with your backpack or camp?
You will travel only in summer or in winter too?
Thinking about these questions helps to define the size of the backpack that you need and the model. The table at Internetdict.com can guide you how to choose size.
As for the ideal model is to visit a store and try different options to see which you like better. That choice is very personal. The bag of our trip was the Deuter Air Contact, which is very good, but if I were to buy another would consider seriously an Osprey.
NOTE: If you are purchasing your bag out of Brazil, remember to ask how does the warranty and if it can be done from anywhere in the world. And remember to use the guarantee you need to keep the receipt.
We put down a full checklist that carrying in his backpack, considering a trip focusing on summer. It may seem a bit scary so little clothing for a year, but we guarantee that is good enough. Also along the journey your clothes can be worn well and you end up trading for new clothes. So if control! Try not to leave with more than 12 pounds. If you need to buy something during the trip you will have space to store in your bag. And you can be sure that you will want to purchase something along the way. Leave room.
We had 2 types of checklist for man and for woman:
The bag of lazy – is that traveler who doesn't want to worry about washing your own clothes during the trip and takes all the dirty clothes in the laundry every 12/15 days.
The practical light backpack – is the one who likes to travel light, with very little thing and wash their own clothes almost daily.
A lot of people ask about blue jeans. We found pierced! It's heavy, takes up a lot of space in the trunk, it takes to dry and if it absorbs a lot of water. But if you want to live your life on the road can be a great option for social events. Time to pack think always in practice clothes. The shops of trekking have specialized clothing, super cool design, practical and modern.
The items that make the difference:
Pants-shorts (with the separation of zipper) waterproof which is perfect for trekking and rainy days
Waterproof shoes (with "goretex") to walk that is perfect for rainy days
Microfiber towel that occupies little space and dries faster
100% waterproof rain coat and super thin that does not occupy space
Fleece coat that is very hot, it heats up well until about 14 degrees and occupies little space
Special stockings that allow better ventilation in the heat and warm when it's cold
Briefs, panties and bra with quick-drying fabrics
Hawaiian slipper is perfect for sightseeing in the city, go to the beach and bathing. Does not absorb water, dries fast and has several different designs
The scarf is very practical because it serves as a decorative piece and also to heat the head and ears in winter
If you intend to camp prepare to leave with well over 12 pounds, because the equipment for camping will tell pounds more easily.
Don't forget the drugstore kit and first aid kit. See the list of what to consider in the category about travel health.
For your valuables and important documents ideally bring everything into a small backpack (better known as attack backpack), you can also use the day to walk and short treks. A backpack between 25-30 litres must be sufficient. Ours was a Osprey 26 l with special pocket for the computer, which was great. If you intend to use that bag every day, consider a with breathers on the back, which allows the passage of air. She is perfect to prevent the sweat on the back during the heat and long walks.
There is no perfect bag
There is no perfect bag, people have different needs. The most important thing is to be practical and travel light. Be sure to read the posts of this chapter with more interesting tips than to take on her trip. Also read the next chapters and we will take all your questions.
Is there any doubt that we still can't answer? So leave a comment down below the page and contribute to improve the content. Let's set the record straight. To your question may be the question of other travelers. Collaborate!
Gallery
Outdoor 70L Waterproof Rucksack Backpack Camping Hiking …
Source: alexnld.com
Top 10 Best Stylish DSLR Backpack Camera Bags You Would …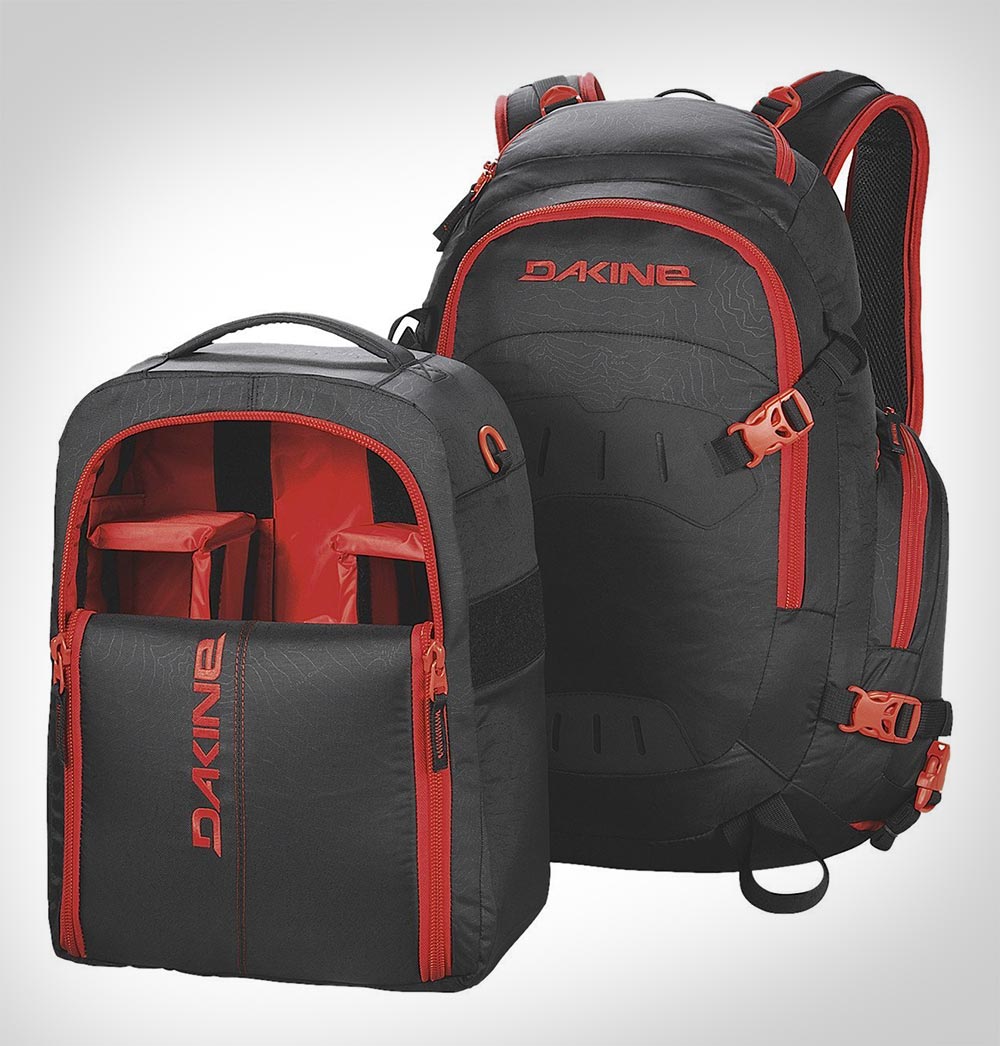 Source: www.designbolts.com
3 In 1 Outdoor Portable Multifunctional Foldable Cooler …
Source: alexnld.com
Day Hiking Backpacks Backpacks Eru
Source: backpackseru.com
Choose the best sleeping pad for camping or backpacking
Source: survivalcommonsense.com
1PC Durable Backpack Rain Cover (60-70-80L)
Source: outdooradventuregear.net
Super Luxury Picnic Backpack for Four People
Source: picnicshop.co.uk
Greenfield Collection Deluxe Picnic Rucksack for Four People
Source: picnicshop.co.uk
Patagonia Black Hole Duffel Rental: Perfect to See The World
Source: www.rentluggage.com
Dream Backpacking Gear List
Source: www.outdoorgearlab.com
EDC Kit by Ready To Go Survival
Source: www.readytogosurvival.com
Sevylor Adventure Plus Kayak | Boats
Source: obelink.co.uk
Learn How To Build Your Own Fire Starter Kit
Source: tentcampinghq.com
2017 Top 5 Best Chest Wader Reviews – All Outdoors
Source: www.alloutdoors.com
Mini Pocket Gear Hex Screwdriver Tool Keychain Tool …
Source: alexnld.com
2017 Top 5 Best Compass Watches – All Outdoors
Source: www.alloutdoors.com
Here's Helping You Out on How to Plan an Exciting Canoe Trip
Source: thrillspire.com
Nalgene Everyday 16 oz Wide Mouth Water Bottle
Source: www.eastridgeoutfitters.com
How to Choose the Best Backpacking Stove
Source: www.freshoffthegrid.com
Camping, Hiking & Outdoor | Gear & Equipment
Source: www.capeunionmart.co.za