When I teach survival techniques using different elements, many often ask me what happens if I do not have them.
This happens because a large number of people imagine that this type of events leave the survivors naked in the open. Some television series collaborate with this assumption, but in the innumerable recorded cases, it can be noticed that almost never is this way.

Air accidents, shipwrecks, damaged land vehicles, lost walkers and many other examples show that situations are accompanied by many elements, whether personal or in transit.
The knowledge and practice of the various techniques make it easy to use some that in the circumstance have accompanied us. Tranquility and personal ingenuity, beyond the technical, collaborate to a great extent as well.
But these elements are casual and the survival equipment and elements are very good tools for the survivors.
Survival training examines actions to avoid reaching these situations. If they still happen, you learn how to work out of such an event. For these cases we work on personal technical preparation and survival equipment.
Of this last one and especially of the individual we will try in this opportunity.
It is important to underline that some situations are given without warning, leaving us away from our main team. For this reason it is convenient that he is always with us, without separating from these for any reason.
A camper drove away from the camp following a bird he wanted to photograph. His attention was on the animal that flew from branch to branch. As he started to return to where his equipment was, he lost his orientation among the thick vegetation and did not find it again.
This hypothetical situation is just one example of how useful it can be to have such a team always with one.
Here are the details of how to put together an individual survival kit. It should be clarified that there is no single model, but each one can remove or add elements according to their criteria, technical knowledge, geographical area, time of year, etc.
Equipment
A waistband with a plastic bag with hermetic closure is a good possibility.
It is comfortable and waterproof.
The elements to carry can be:
Small metal jug with lid.
Sorbet (to drink water from small places).
Small flashlight and spare batteries (from LEDs and an AA battery)
Multipurpose duster.
Two gas lighters.
A small candle (lighting, fire lighting)
Insect repellent (low volume cream).
Multifilament nylon tassel (moorings, fishing, trapping)
Monofilament nylon tassel (fishing, trapping)
Hooks
Lead pellets (for bottom fishing lines, projectiles).
Steel cable harness (fishing for toothed species, trapping)
Tubular rubber with leather band (manufacture of slings or bows, moorings)
Thermal blanket for survival (shelter, rain protection, shelter, signage)
Whistle (signals)
Signal mirror (signs, observation of parts of the body difficult to visualize, bird nests in height).
Signal code card: with body, ICAO (ground air – air ground), Morse.
Sunscreen.
Sunglasses.
Cell phone.
Maps or maps of the region.
Compass.
Pencil (to make maps, leave notes)
Paper (to make maps, leave notes, light fire)
First aid kit: sterile gauze, masking tape, bandages, iodine or povidone iodine, bandage, personal medicines, neutral soap, disposable gloves. (Povidone iodine or iodine can be used for short periods of time to make water potable under emergency circumstances.)
In the waist belt you can add a knife in its sheath and a canteen with water.
Food rations with high energy content can be added, but in this case the volume increases significantly and there is a risk that being more uncomfortable, one falls into the temptation of not always having one.
Note 1: In the cell phone you can take maps or digital letters, survival techniques manuals, guides of edible plants in PDF, information of the place, useful telephones of organisms of security.
Also if you have GPS and / or flashlight for camping, it can be very useful. With the audio recorder we can go along detailing the paths and then, if necessary, move them in reverse and with the camera take pictures of geographic references. As the battery is usually limited in hours of use another spare can be added.
Note 2: I recommend that the size and arrangement of the elements be taken into account so that the equipment is comfortable to carry all the time.
Boats, aircraft and other vehicles usually have survival equipment for passengers and crew. In some cases I have observed that, in my opinion, they are quite limited.
Gallery
Individual Survival Kit
Source: www.sosproducts.com
Survival kit, individual-tropical, tactical air crew 6454 …
Source: www.pinterest.com
Saul Overman Survival reviewing U.S. Military Individual …
Source: www.youtube.com
Flying Tiger Antiques Online Store: "U.S. Military Combat …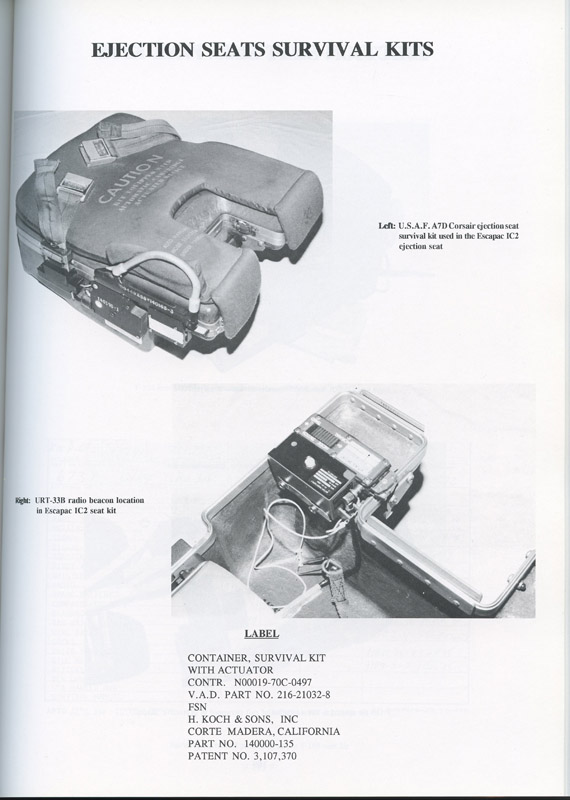 Source: www.flyingtigerantiques.com
Personal Survival Kit: What Would I Do Differently
Source: www.aboblist.com
Personal Evacuation Emergency Kit
Source: www.cpr-savers.com
AIRMAN'S INDIVIDUAL SURVIVAL KIT
Source: www.ebay.com
What should you include in your personal survival kit …
Source: sofrep.com
British MOD Survival Kit Individual Mk 4
Source: www.specialprojectsandresearch.com
Ancient Pathways Survival School, LLC: A New Take on the …
Source: apathways.blogspot.com
Military Surplus Individual First Aid Kit Survival Gear …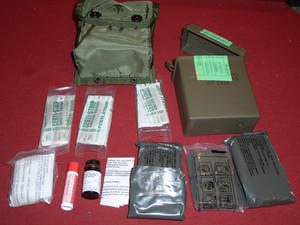 Source: ebay.com
SafetyOne Personal Survival Kit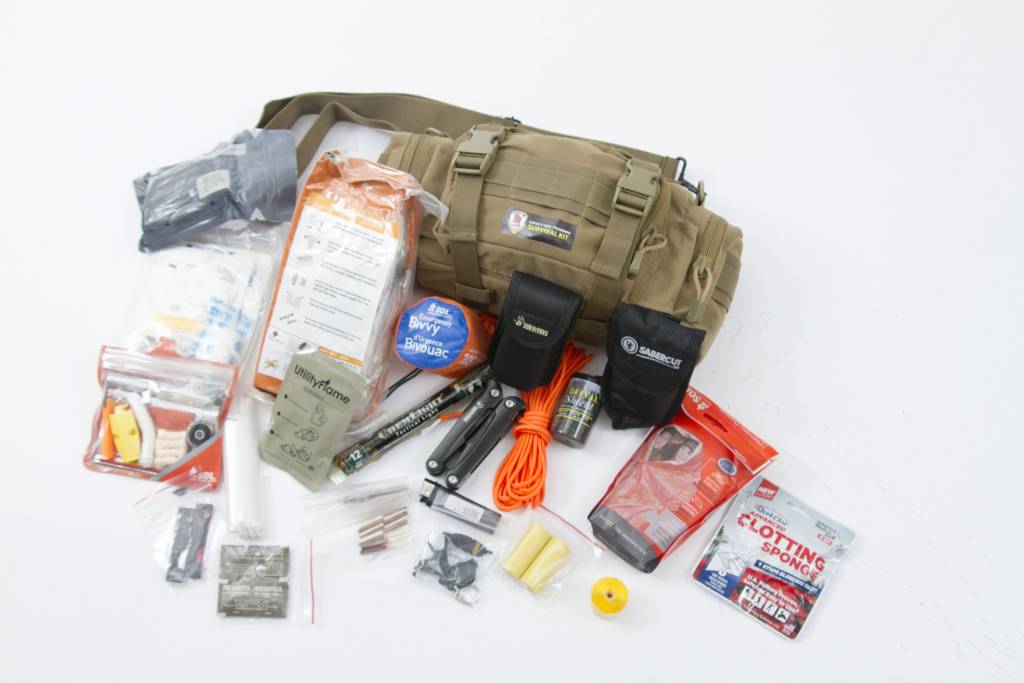 Source: proshop.safetyoneinc.com
Maximum Survivalist: My Personal Survival Kit
Source: maximumsurvivalist.blogspot.com
Individual Auto Survival Kit: Car Emergency First Aid Kit …
Source: www.1staidsupplies.com
Individual Survival Aircrew Module (ISAM)- Life Support …
Source: www.lifesupportintl.com
Personal Survival Kit (PSK), Ideas & Sugestions
Source: www.youtube.com
Miscellaneous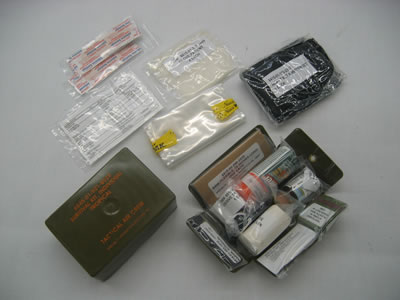 Source: www.avmarspecprod.com
Kits-Survival,China Wholesale Kits-Survival-(Page 4)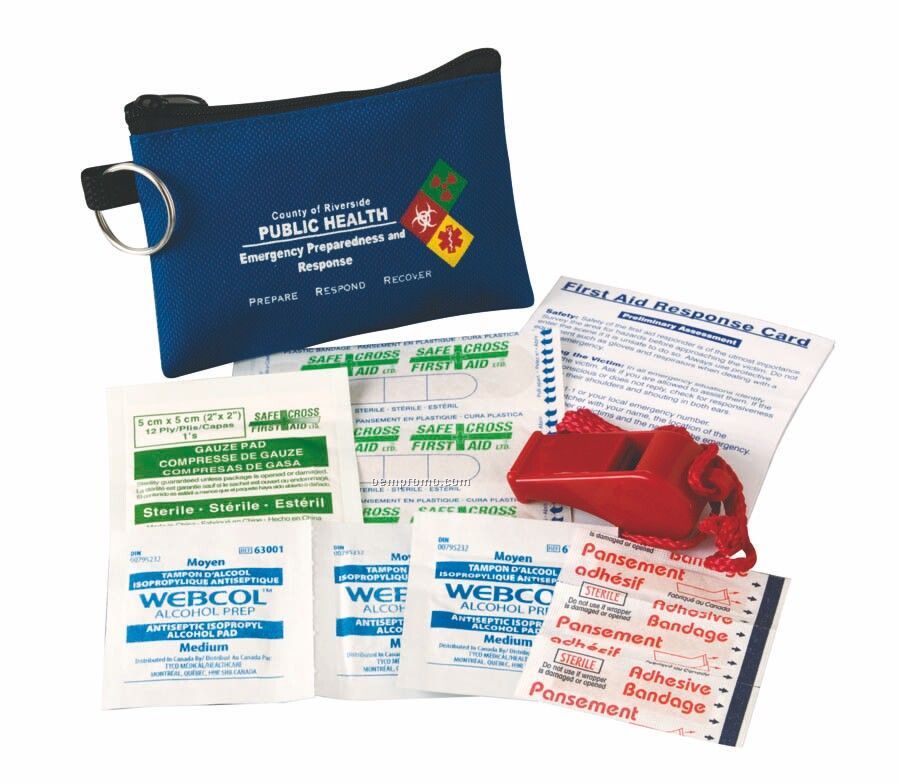 Source: www.oempromo.com
Emergency Equipment
Source: thejungleisneutral.wordpress.com
What to put in a survival kit
Source: www.youtube.com