Essential knowledge in the life of an adventurer is knowing how to set up a camp. Is in the midst of trekking or climbing, or even a different location where travel, know how to turn to spend a night safe and comfortable is important for those who enjoy activities in nature. To help you with that, today we present tips on how to choose the best location to set up camp, leaving you ready to face your next adventures.
Invest in quality equipment
Different from the northern hemisphere, Brazil has a humid tropical climate. And depending on the season and the region is common face nights and days of rain and even unexpected storms. Thus, we recommend that you look for more water resistant tents, with at least 1,200 mm of water column and with sealed seams.
The place to set up camp
Besides a good tent, it is essential to choose a suitable place to mount it. The ground should be as flat as possible, which will prevent you wake up squeezed into a corner of your tent — wake up like that is a way nothing fun and quite sore to begin a day of activities. Also make sure that there are no stones or lumps in the ground beneath your tent, that can bother you at bedtime and or scratch and to tear the tent floor. Flat areas covered by grass or sand are two of the best choices of location to set up camp.
Beware of the Sun
Nothing more annoying than being awakened by the Sun inside of your tent, you can bet! If possible, look for mount your tent in a position where you can escape from the rays of the early morning hours.
If it's set up a camp for more than a night in the same location, try to protect the tent with a tarp to avoid direct sun exposure, or if this is the case take it during the day. Believe me, the Sun and the humidity are the main enemies of your tent.
Avoiding the rain and the wind
The day can be beautiful during the trail but, in time to prepare for the night, you should make sure that sudden changes in time not be your camp. To do this, never mount your tent next to a hill, which will cause a buildup of water near your shelter if it rains. Pay attention, too, in the direction of the wind, and keep the doors and Windows of the tent in the opposite direction to him — if a strong wind reaching your tent while the door is open, it will be taken, especially if it is not fixed to the ground.
Another great idea is to make a small ditch around your tent. So, if it rains, the water will be accumulated there and will not go under your shelter.
Watch the surroundings
Make sure that your camp is close to the unstable elements such as dead trees and loose rocks. As much as, in time to assemble the tents, the items seem immovable, any wind or climate change may cause a fall or collapse.
If you are a wild camp watch unwanted companies. So, before you go try to inform about the species of wild animals that can be found in the region.
Protect your privacy
Having other people camping around can be interesting, especially if you don't have a lot of experience in nature. However, we must avoid that your group to invade the space of another. If the first ideal place you found already has many people around, or is close to the trail, don't hesitate to seek another location — your experience in nature will be much more interesting and you can find even better! Similarly, if you are camping with a group of people, find a place to set up camp to be spacious, ensuring the comfort of all.
Like our tips? What are their care at the time of camping? Leave your comment and tell us!
Gallery
The Beginners Guide To Camping How To Set Up Camp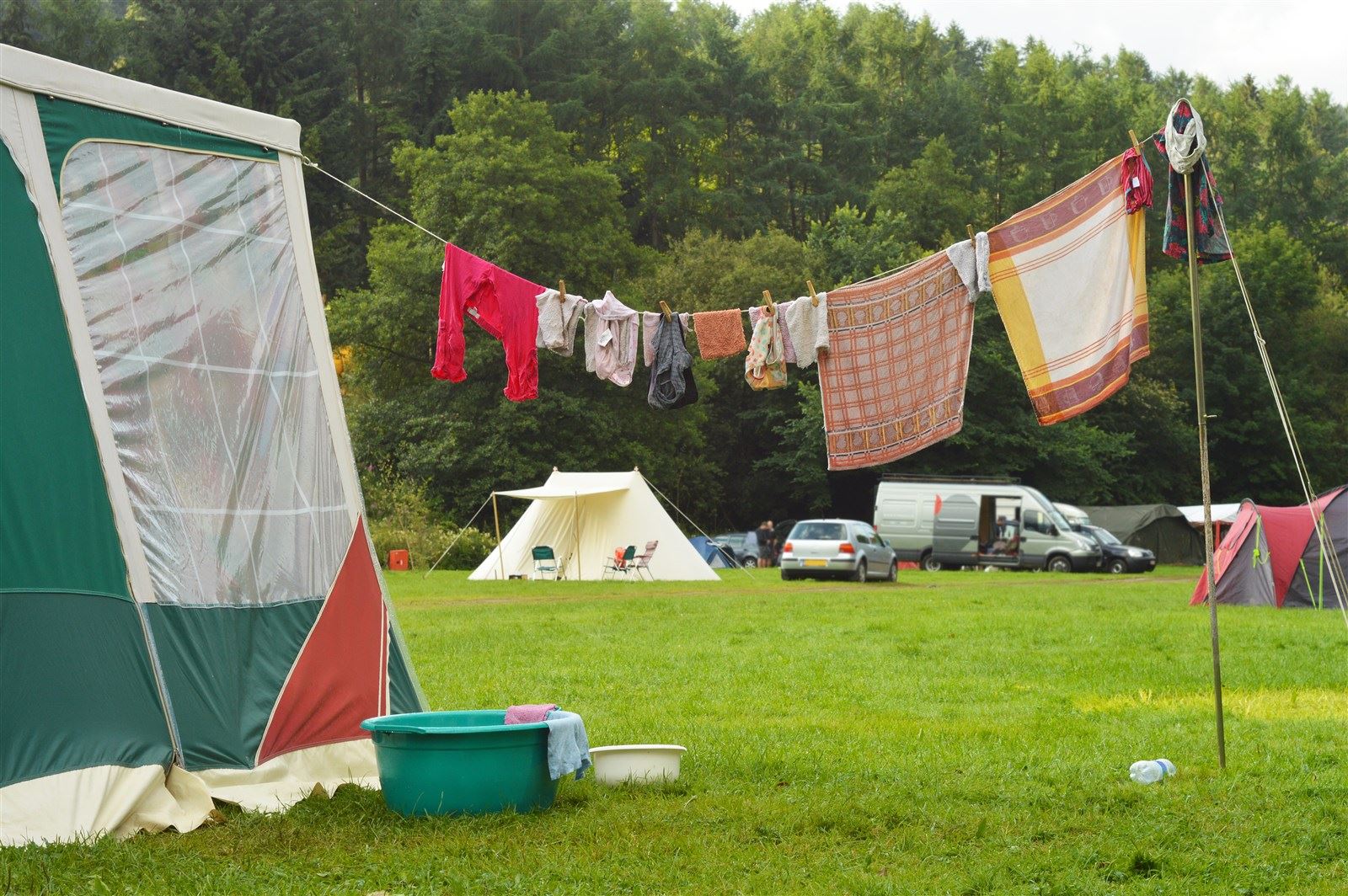 Source: www.autospost.com
Camping With Your Girlfriend: 6 Tips for Success
Source: www.thedistilledman.com
17 Best images about Camping Tarp Set Up on Pinterest …
Source: www.pinterest.com
Camping Tips: How to Choose a Safe Camping Spot
Source: www.familytentinfo.com
How to Set Up a Tarp for Camping
Source: www.pinterest.com
Solo Camping Tips for Ladies
Source: www.camilleinwonderlands.com
Camping: Campgrounds & RV Parks
Source: www.michigan.org
Camping in Colorado: The Basics
Source: www.colorado.com
The Ultimate Guide to Planning a Camping Trip
Source: www.tripsavvy.com
How to Find Free Camping in the US & Canada
Source: www.freshoffthegrid.com
Village Camps – International Summer Camps
Source: www.villagecamps.com
How to Choose the Best Tent for Camping
Source: www.rei.com
Outwell Hornet XL Review
Source: getoutwiththekids.co.uk
Tent Camping Tips: Hacks, Tips, And Tricks for the Modern …
Source: backpackingmastery.com
Trackers Earth Portland – 15 Photos & 14 Reviews
Source: www.yelp.com
9 easy Festival Camping tips that will make you a hero …
Source: www.festguru.com
Dachau Concentration Camp
Source: www.awesomestories.com
6 Helpful Tips for Best Night Vision CCTV Cameras …
Source: www.spycameracctv.com
Extermination camp
Source: en.wikipedia.org
The Complete Guide to Winter Camping in the Southeast …
Source: blog.udans.com